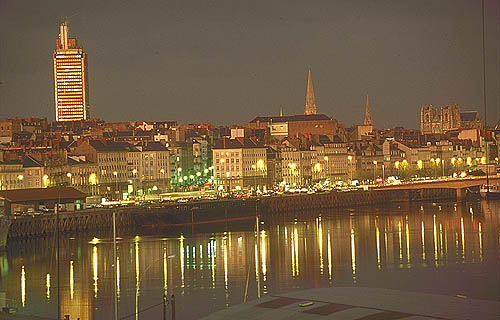 A special trimester on Contact and Symplectic Topology will be held at Nantes University during the summer 2011.
Researchers in the field will be invited for extended periods at Laboratoire Jean Leray throughout the trimester. Researchers are welcome to interact and to give mini lectures on their favorite topics.
The peak of the activity held from
may 30th to june 18th 2011
will consist of
a two weeks summer school
(may 30th - june 10th 2011) and
an international conference
(june 14th - june 18th 2011).
Organising Committee : Yann Rollin, Vincent Colin and Paolo Ghiggini
Focus of the trimester
Interactions between contact topology, symplectic geometry and low-dimensional topology
Applications of gauge theory and Heegaard Floer homology to contact topology
Contact homology and Symplectic Field Theory
Contact topology in higher dimension
Floer homologies
Participants
Full list of participants for the trimester (more than 160)
Support
Travel and accomodation expense of invited speakers will be taken care of. More funding will be available, with a priority for PhD students and young Post Docs. Please send the relevant documents as requested on the registration web site.
Registration
DEADLINE FOR REGISTRATION REACHED